About Custom Home Designs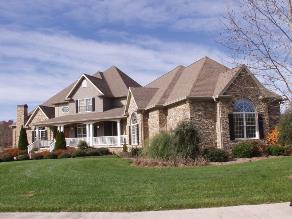 Bill Rasmussen has designed homes in a wide variety of styles for the last 30 years. From the ground up, creating a new home, or a design for remodeling, or an addition to fit well with an established house style, each design clearly reflects the unique style of the homeowner. If you have a preferred style, Bill will work within that style. If you have not chosen a specific style, Bill will help you create an original design that reflects your own personal taste. All designs are finalized approved by you. Custom Home Designs produces complete, clear, and accurate construction plans for approval by all local building departments.
Whether you're looking to design a new home plan, create an addition to your existing home plan, we can help you design the home of your dreams. Custom Home Designs have over 30 years of experience designing and drafting some of southeast Tennessee's finest homes. We also have a variety of stock plans available. We offer a commitment to the highest quality house plan design with an equally strong passion for delivering responsive,unique service for every customer.