About Our Plans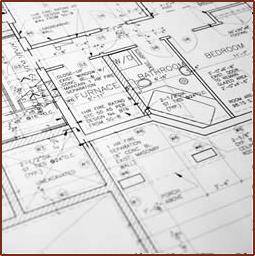 EACH SET OF PLANS WILL INCLUDE:
( A ) FLOOR PLAN - Fully detailed working drawings @ 1/4" = 1' - 0".
( B ) DOOR & WINDOW SCHEDULES.
( C ) FOUNDATION/ FLOOR FRAMING PLAN showing suggested method of framing joists and girder beams as well as all pier and column locations.
( D ) EXTERIOR ELEVATIONS - Fully detailed working drawings of the front , rear , left, and right elevations. ( All elevation @ 1/4" = 1' - 0").
( E ) CABINET & INTERIOR ELEVATIONS - All plans include an elevation view of all cabinets & interior elevations of specific areas as needed.
( F ) BUILDING SECTIONS & MISC. DETAILS.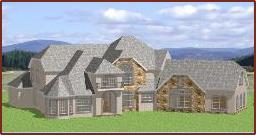 ( G ) ROOF PLAN.
( H ) ROOF FRAMING PLAN.
( I ) ELECTRICAL LAYOUT showing all switch and fixture locations.
( J ) 3D FRONT AND REAR PERSPECTIVE VIEWS.
( K ) COMPLETE BILL OF MATERIALS including quantities of all materials used in the construction of the residence.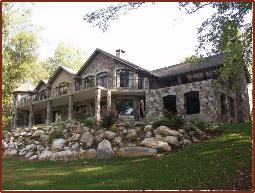 BUILDING CODE COMPLIANCE:
All plans are in compliance with the standard construction practice in the State of Tennessee. They conform to the 1994 Standard Building Code.

SQUARE FOOTAGE:
All square footage is calculated from the outside face of exterior finish of air conditioned spaces only. Two story areas and volume ceiling areas are figured in only one time. Garage and unfinished basements are not included in square footage totals.